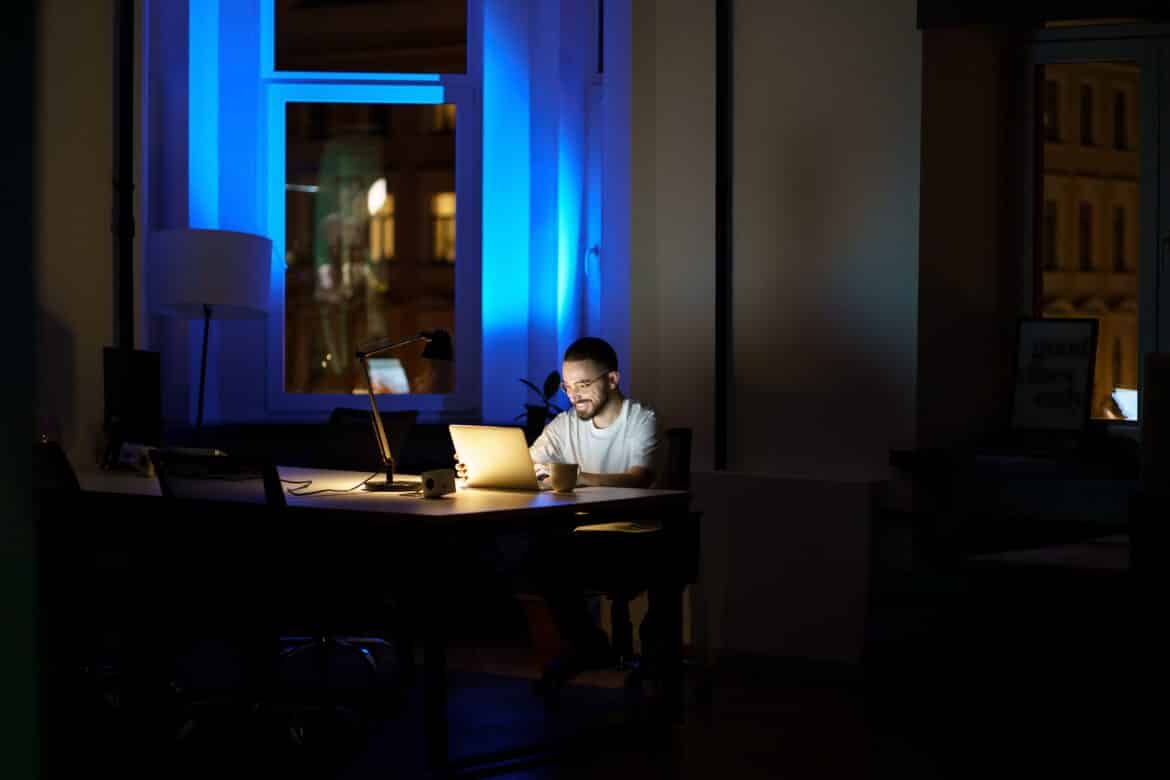 As the owner of a small to medium-sized business, you might be trying to do it all on your own. This could be because you think it'll save you money or because you're not quite ready to trust someone else with important aspects of your business.
But by trying to do everything on your own or everything in-house, you might be making small but impactful mistakes.
Here are 5 signs you may need to outsource all or part of your IT management, and how outsourced IT can help your business thrive and avoid security risks.
Benefits of Outsourced IT
When you outsource your IT, you can trust that the experts will take care of everything for you so that you can focus on the forward-facing components of your business.
With outsourcing, you can improve your involvement with core business functions–the reasons you started your business in the first place. We all know how important technology is; t
he
IT services industry
is expanding and changing day by day. You can leave it up to an IT expert to take care of these things for you so you don't have to worry about your technology working against you.
Outsourcing IT can help you focus on what's important while still getting the high-quality IT services and support you need. Here are five signs that it might be time for your business to outsource IT: 
Sign #1: Complaints from Customers
There's enough to keep track of with an SMB, but when your technology is working against you, it can have a huge impact on your business. These complaints could be about anything from the speed of your website to the number of times the system goes down.
When customers can't access products or services, they will go to your competitors.
This study
shows websites influenced 97% of clients' decisions to purchase from that company. Your IT influences this because it determines the security and speed of your network, how safe your customers' information is, and how much traffic your website can handle.
If your system is consistently crashing or customers are having to work extra hard to interact with your business, it might be time to consider outsourcing your IT.
Sign #2: Your Employees Deal with a lot of Downtime
Downtime can cost your business money, damage your reputation, and frustrate your employees.  If you don't have an IT team that can quickly solve problems when they occur, this downtime can become crippling.
Outsourced IT means having a team of
professionals available 24/7
to monitor your system and prevent or fix any issues that might arise. This way, your employees can focus on their work while someone else takes care of the technicalities.
Sign #3: IT Is Draining Your Resources
Your IT should make your life easier, not harder. If you're spending more time and money than you'd like on your IT, it might be time to outsource. When you outsource IT, you can save money on things like equipment, software, and training.
In-house IT teams can be expensive to maintain. You have to worry about salaries, employee benefits, and training costs. Just the base salary of one internal IT employee can cost anywhere from
$40,000 to $80,000
annually. With outsourced IT, you can get the same level of service for a fraction of the price.
Sign #4: You're Ready to Scale Your Business
If your business is growing, you might be finding it difficult to keep up with the demand. This is especially true if you're relying on legacy systems that can't be easily updated or expanded. 
If you're ready to take your business to the next level, outsourcing IT can help you do it. When you outsource IT, you'll have access to the latest technology and services. This can help you stay ahead of the competition and better serve your customers.
Outsourced IT can give you the flexibility to scale up or down as needed. You won't have to worry about hiring, training, and managing new employees when you need more support. Instead, you can just increase the services you're receiving from your IT provider.
Sign #5: Compliance and Developments
If you're in a regulated industry, you might be struggling to keep up with the latest compliance requirements. This can be costly and time-consuming, especially if you don't have the internal resources to dedicate to it.
When you outsource IT, you can work with a provider that specializes in compliance. Their main job is to make sure that your company has all of its bases covered. They'll help you stay up-to-date with the latest regulations so that you never have to worry about it. This can be especially helpful when you know very little about the IT world.
We know that technology is always changing, and it can be hard to keep up with the latest trends and developments. When you outsource IT, you can work with a team of experts that are always on top of the latest changes, so you can be sure that your system is using the best possible technology.
Final Thoughts
So much goes into running a small or medium-sized business, and nobody wants their IT to be a roadblock to their success. If you've been experiencing any of these 5 signs, you should seriously consider how outsourcing your IT could take your business to the next level.
If you'd like to talk with an expert at a trusted managed service provider, please reach out to us at
Busch Consulting
.  We've been helping businesses like yours for  years, and we're always happy to chat about how our services can benefit you.
Get in touch with us today to learn more!