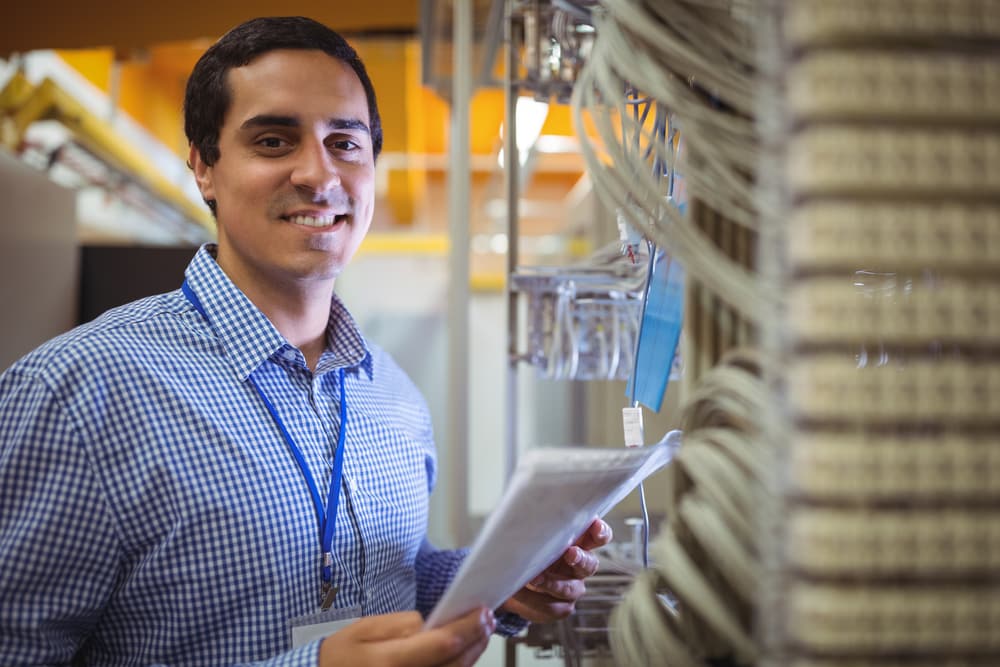 Trying to decide whether your business needs a fully managed outsourced IT solution or co-management? Let's go through the differences to help your business make the best decision.
What Are Managed IT Services?
When you work with managed IT services, you'll have a team of experts who take care of your entire IT infrastructure for you. They will be in charge of the health and upkeep of your network and infrastructure as a whole. 
Managed IT providers typically offer a wide range of services, from cybersecurity to monitoring and consulting. They eliminate the need to hire, train, and manage in-house IT employees, saving you time and money. They take on every aspect of your IT management to increase productivity and efficiency.
What Are Co-Managed IT Services?
Co-managed IT services are perfect for organizations that already have a team working on IT projects but need additional resources to complete certain projects or day-to-day tasks. When you partner with an IT company for co-managed IT services, you share the responsibility of managing your IT together.
Co-managed IT services can include basic services like 24/7 monitoring and maintenance or advanced services such as project management. Co-managed IT providers provide flexibility for your team, help free up your current IT staff, and offer expert services that your team may not otherwise have access to.
How to Choose Between Managed and Co-Managed IT Services
The decision between managed and co-managed IT will depend on your specific needs. Both services are designed to help your business improve processes, enhance productivity, and keep things running smoothly.
Here are some things to consider when deciding which is right for your business:
How Involved Do You Want Your Own Team to Be?
Your decision might come down to the kind of involvement you want to have in your company's technology when deciding between co-managed and managed IT services.
Decide if it makes sense for your team to participate actively in day-to-day processes or IT decision making. Are there projects you'd rather keep in-house? Or would you rather free up your team from troubleshooting altogether? Determining your desired level of involvement will help you decide which type of outsourced IT service works best for your company.
What Time and Resources Does Your Business Have?
Time and resources play a huge role in which service will benefit your business the most. If your IT network is relatively simple or you have staff who can oversee many of your day-to-day IT operations, you may not need fully managed IT services.
On the other hand, completely outsourced IT services allow your team to gain access to a wide range of experts to meet many needs across your team. If you recognize that your business needs to improve cybersecurity, develop a business continuity plan, and automate processes but doesn't have the resources to do so, fully managed IT might make more sense.
Cost is also something to consider when it comes to resources. In-house teams require recruiting, training, and managing resources that your company may not have, making fully managed IT a cheaper option for you.
What Is Your Cybersecurity and Compliance Posture?
Cybersecurity and compliance are a huge aspect of business IT, so it's wise to know exactly what resources you need when establishing a managed or co-managed service.
MSPs often have cybersecurity and compliance experts who can help you in either a fully managed or co-managed capacity. However, clear expectations and divisions of responsibilities are key with co-managed IT services. You'll need to establish exactly who is responsible for which compliance and security services to make sure nothing slips through the cracks. 
Fully managed IT may be a better option if you don't want to split responsibility between you and your outsourced team when it comes to keeping up with compliance and security requirements.
The Bottom Line
Both managed and co-managed services have a lot to offer. The secret to success is determining which of these services will best fulfill the needs and goals of your organization.
While there are many factors to consider, start by asking yourself a few basic questions to get you on the right track: 
Do you have one or two IT projects you need help with? 

If yes: Look into

co-managed IT

. 

Do you have big-picture projects covered but want help with day-to-day IT maintenance?

If yes: Look into

co-managed IT.

Do you need a full-scale cybersecurity and compliance solution?

If yes: Look into

managed IT. 

Are your employees complaining about troubleshooting technology frequently?

If yes: Look into

managed IT.

Are you an SMB with few IT resources?

If yes: Look into

managed IT.
If you're still unsure about which IT service is right for your business, don't worry! Busch Consulting can help. We have years of experience in providing reliable, efficient IT services to businesses of all sizes and industries. Contact us today and let us help you make the best decision for your company.