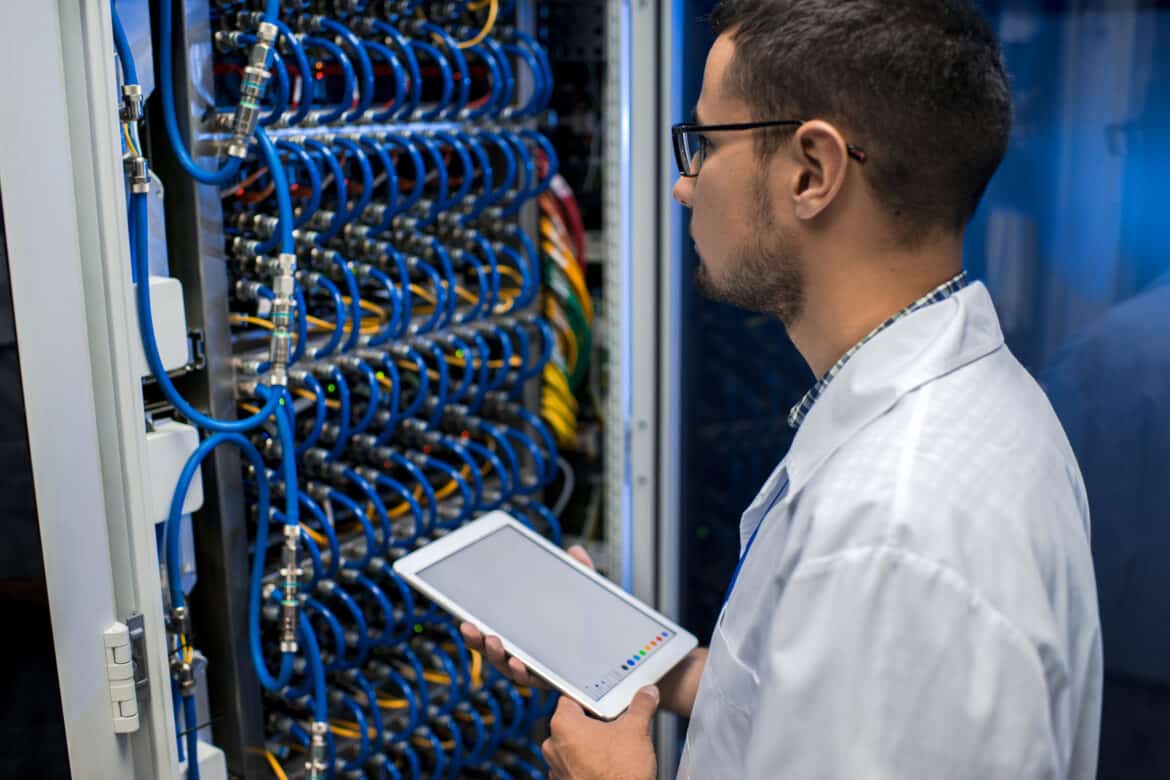 A new product or service seems to hit the tech market every day. Business owners have to stay on top of hardware support, software services, security threats, and so much more, but may not have the budget for an in-house team.
Many businesses are turning to managed service providers (MSPs) to handle an ever-growing range of complicated operations that can drain your time and money. 
To help you decide if outsourced IT is for you, we've put together some of the main ways you can cut costs with a managed service provider.
Increased Employee Productivity
Working with an MSP means that you will have a dedicated team of professionals on your side to help with any issues you may have. With an in-house team, your staff might spend more time fixing issues instead of implementing strategic projects.  
With the help of an outsourced IT department, your employees can focus on being productive, rather than wasting precious time (and time is money!) troubleshooting pesky technology issues.
Also, hiring, training, and managing an in-house IT department can be very expensive. MSPs don't require the same training and maintenance costs, team turnover won't affect you, and your technicians are already qualified and ready to hit the ground running. Plus, the cost of a managed service provider is a set monthly fee, meaning you don't have to worry about unexpected IT bills or unpredictable budgets.
Reduced Downtime
Accidental downtime can break the bank. When your software isn't doing its job, you can lose business opportunities and waste labor. MSPs prevent and fix lapses in software service, which reduces your potential downtime and saves you thousands of dollars, making the cost of a managed service provider very affordable by comparison.
MSPs can provide 24/7 monitoring and preventative services to resolve potential issues before they impact your business. They will also provide continual maintenance so you can sleep better at night knowing that your systems are working around the clock.
Hardware & Software 
Using an MSP for cloud services presents substantial cost savings over building your own facilities.
 An MSP can offer "-as-a-Service" products that protect your business without the burden of costs from power, storage, maintenance, and software. Reputable MSPs also often have longstanding vendor relationships to ensure you get the best price on hardware and software.
Further, an MSP can track your hardware and associated components and stay on top of manufacturer contracts, which is critical for reducing unplanned costs. This will ensure that important end-of-life dates never get lost in the shuffle. 
Customer Relationships
Lost data, network issues, accidental downtime—all of these problems can impact your business's reputation. Companies are expected to protect clients' personal data, so any infrastructure or cloud-based issue that arises can negatively impact how your customers and the public feel about you. 
Managed services allow you to maintain a safer and more secure IT environment. You can trust that your infrastructure is reliable and up to date, and your customers can trust you. Third-party managed service providers offer services to ensure data protection. An MSP will help you maintain continuous operations – and protect your reputation.
Bottom Line
When you work with an MSP, you'll get the benefit of a company that specializes in managing information technology for businesses like yours. Outsourced IT can save you time, money, and lots of headaches.
Are you looking for a way to cut business costs with the help of a Managed Service Provider? Consider partnering with Busch Consulting, where we can help you evaluate your needs and find the perfect solution for your business. Contact us today!